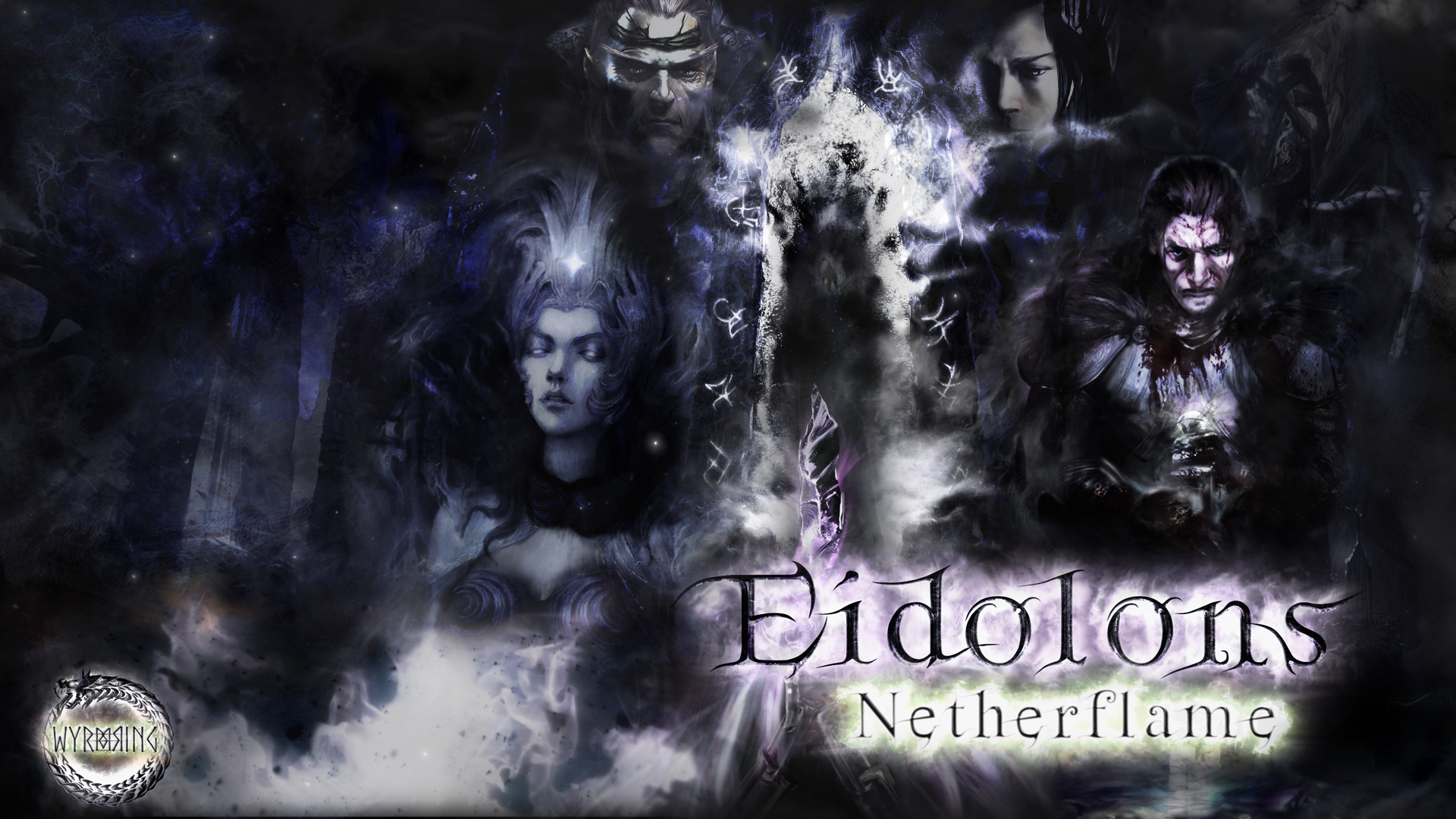 Eidolons: Netherflame
§23 - A Demo, An Interview, and a little delay
---
Hello Friends!
Let's start with the end - yes, unfortunately there will be a delay with our IndieGoGo launch, but all due to good reasons. Because yes, it is happening - our backers will have an exclusive demo from day 1! The campaign will launch on 14th of May.
Another bit of exciting news is that I have given an interview to Marcello from TurnBasedLovers.com!
He gave me amazing 10 questions, and I've tried my best to keep my answers short, but there was just too much I wanted to say, so it's a healthy read :) There I have tried to shed some light on the strange path that has led me to develop Eidolons solo for 8 years up to this point. I also discussed some of the most interesting aspects of the game, and offered some thoughts about the future.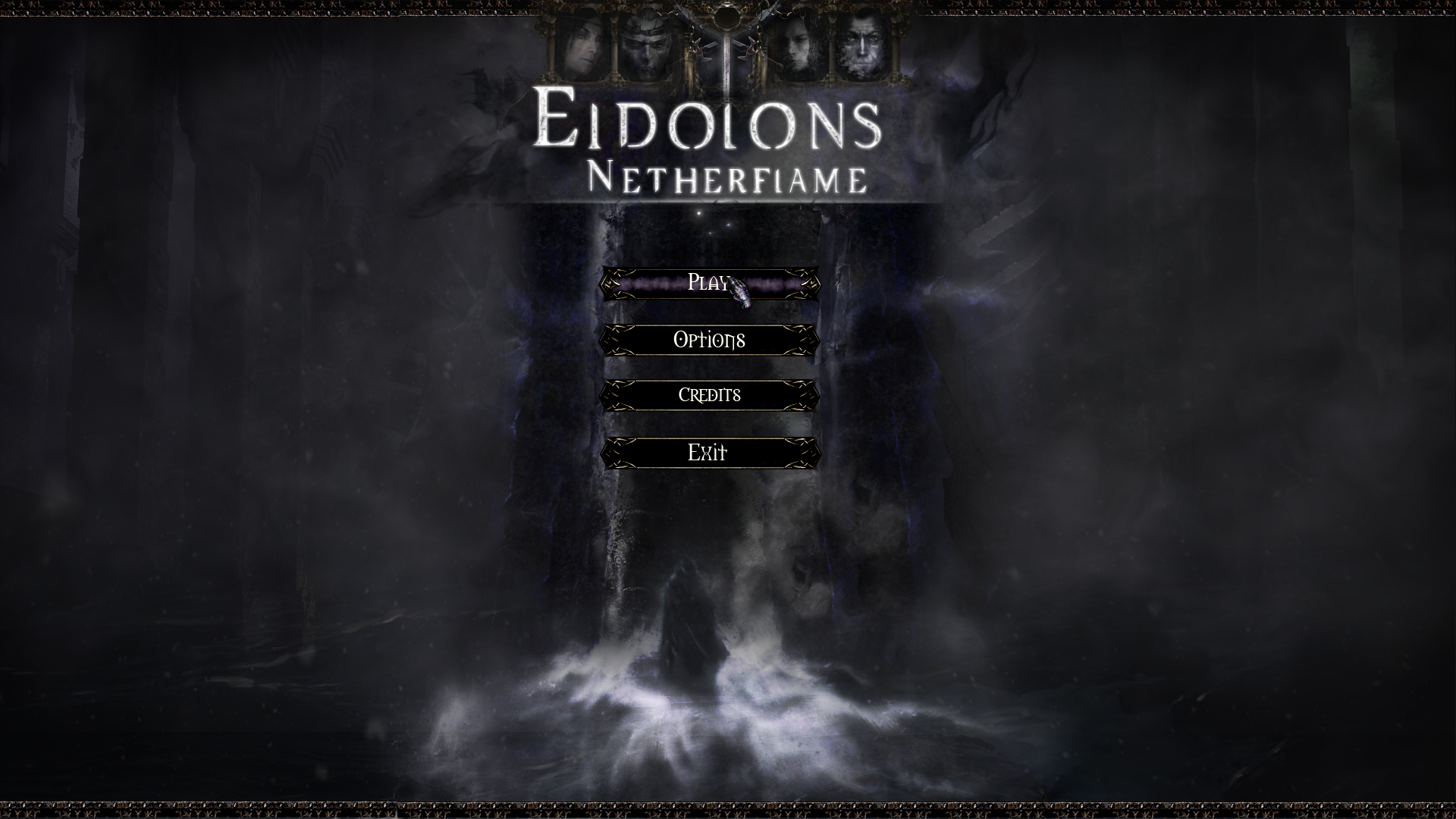 Preview of the new Main Menu screen!
About the Demo
I expect the demo to amount to at least 4 hours of intense gameplay on average (in either careful or die-try-again fashion). It will be made up of 5 missions, each a hand-crafted dungeon level with a quest and a few secrets.
Each mission, you have one 'life' on each of four heroes that are in your Chain (reserve party basically). There will also be optional quests and some ways to progress with the 4 character, so it is not exactly linear. Saves will work between missions, so you can have a number of evenings at it (and then replay it I hope :))

With heroes, the way it works is you pick one, go ahead and crawl the dungeon, and when you die, you are simply respawned and choose another hero, but if none remain, it's over.
These special meta rules that are not part of Netherflame campaign, but may remain as a separate game mode if you like them!
I know that after all the waiting the expectations are high, that's why I've decided to give myself 2 more weeks time to make it right without killing myself (like I almost did last time).

Otherwise, I've been experimenting with atmospheric mission briefing environments. Remember Disciples II epic narrative intros? Hell yeah!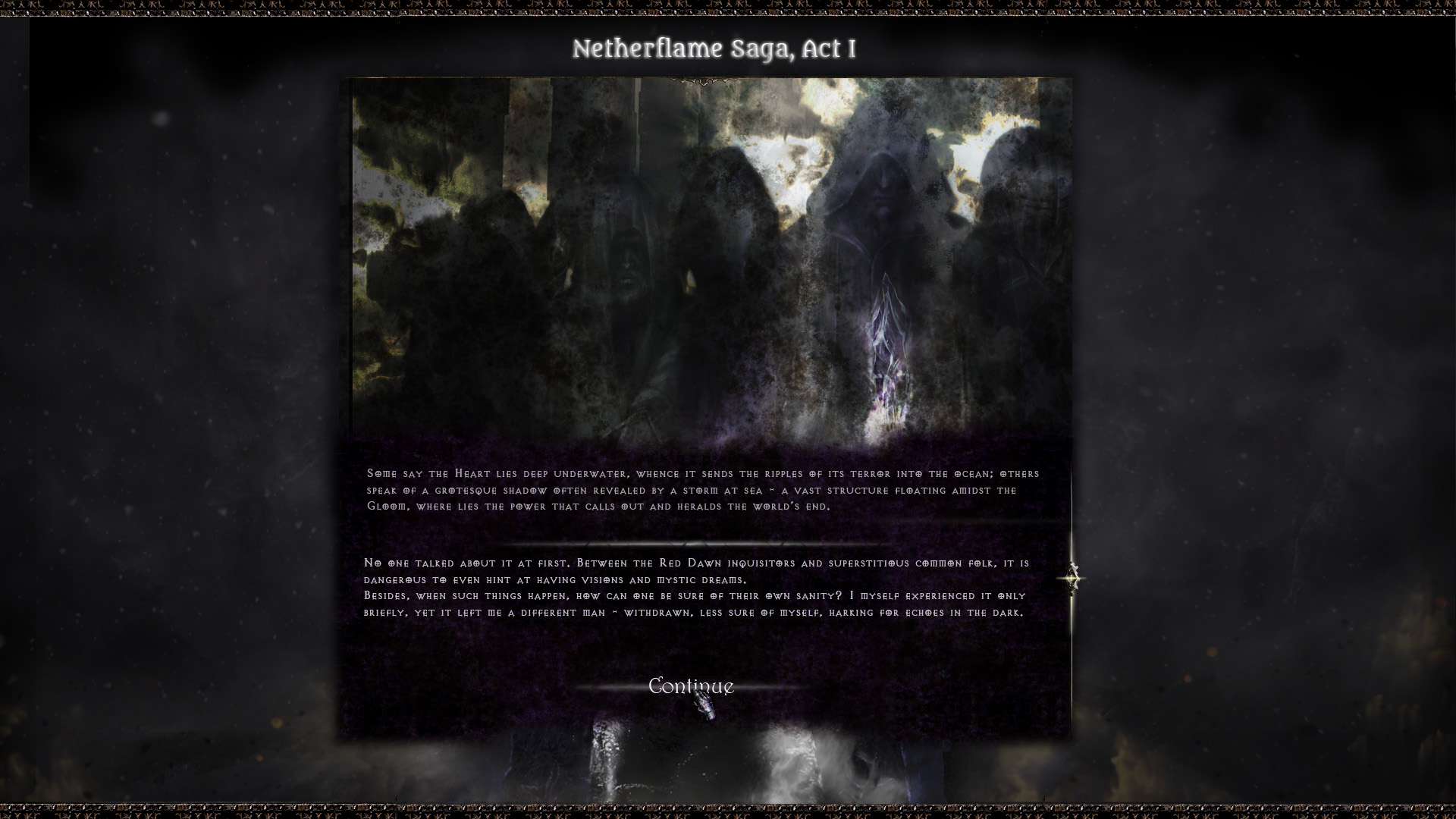 (...Still can't decide on the font)
And of course, some experiments for epic dialogue as well!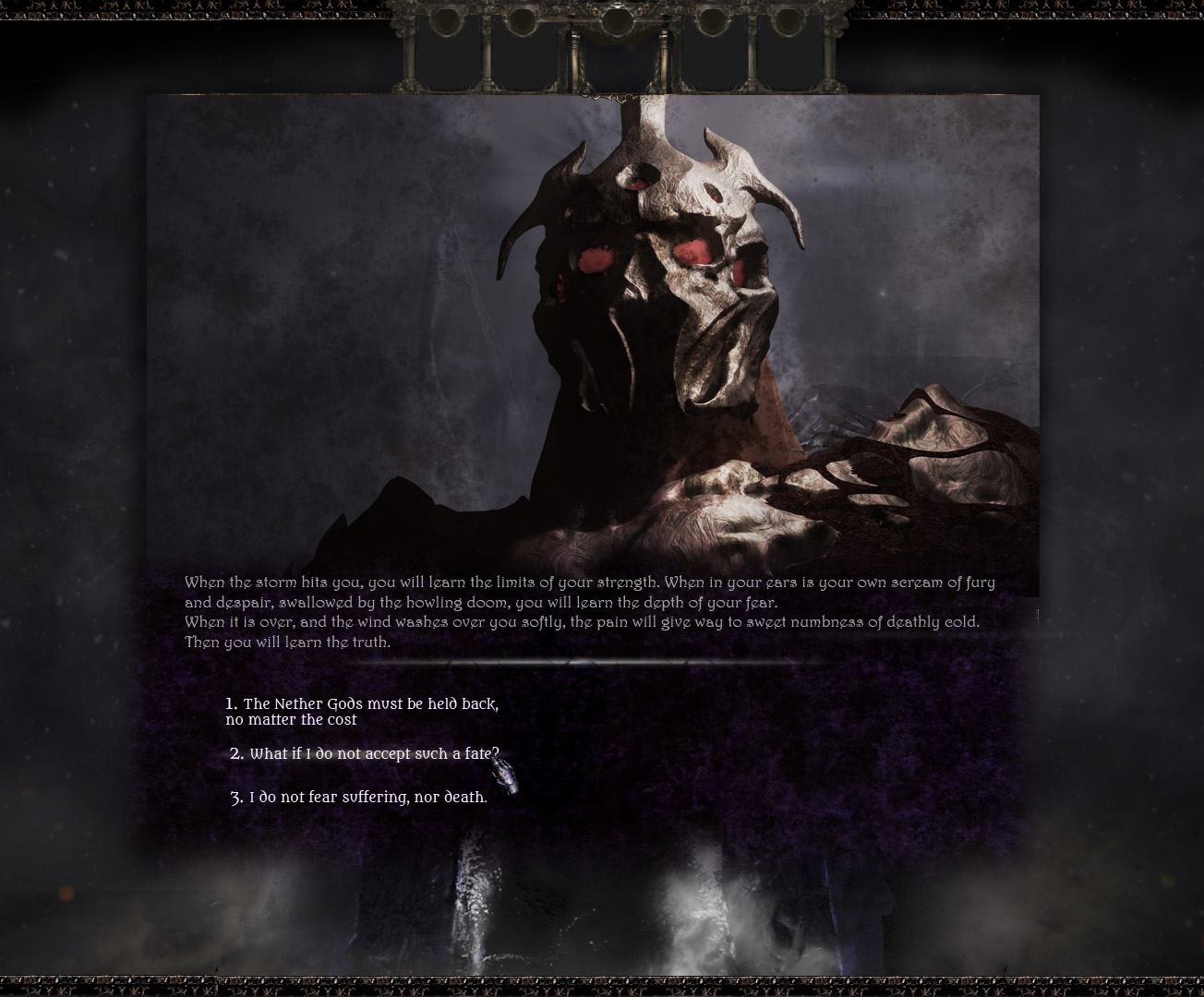 This dialogue may not end well.
If you can share any of these news anywhere, I would be very grateful - I'm trying my best to build up awareness about the game now! With only 3 weeks days left before crowdfunding starts, there's never been a better time to talk openly about Eidolons.
And of course, the Harbinger reward - the interactive story - is there for the taking still! Follow the updates to find out more, and may the Netherflame be with you!